Deepavali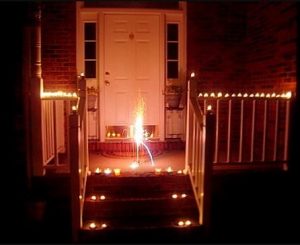 Deepavali, also known as Diwali, is the festival of lights. Deepa means 'light' and Avali means 'a row'. So, Deepavali means a row of lights. It has a special place among all the festivals of Hindus. Its greatest characteristic is that it's not related to any specific group, region or state of Bharath. All Hindus and many of the non-Hindus across the world celebrate this Hindu festival. It's truly a universal festival. The festival is celebrated with great enthusiasm to remove darkness and light up peoples' lives.  Deepavali symbolizes unity in diversity; every region celebrates it in their own special way. People wear new and bright clothes. The radiant sight of everybody adorned with new and bright clothes, especially women adorned with the best of ornaments, captures the social mood at its happiest. People clean and paint their houses, as well as adorn them by lighting up Diyas (earthen lamps) and making Rangoli (colorful powder designs) in front of their houses. Even the humblest of huts are lit by a row of Diyas. People invite their friends and neighbors and offer them sweets and snacks specially prepared for the festival. They also send greeting cards to loved ones. Fireworks resound and light up the earth and the sky. Illumination (Deepotsavas) combined with the fireworks, joy, and festivity signifies the victory of divine forces over wickedness. Illumination in temples and all sacred places of worship symbolizes the scattering of spiritual radiance all around from these holy centers.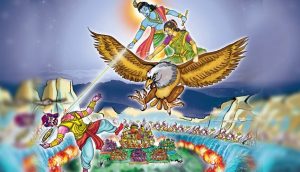 Deepavali is generally a 5-day festival. Those 5 days – known as Dhana – are: Trayodashi (Dhanteras), Narak-Chaturdashi, Lakshmi-Poojan, Bali-Pratipada, and Bhai-Duj. Each day has its own importance. Though there are numerous legends associated with all 5 days, we shall see the most recognized ones. The slaying of the demon Narakasura by Lord Krishna is the most recognized legend for the second day (Narak-chaturdashi) of Deepavali. With the help of Narakasura's own mother, Bhudevi, Lord Krishna killed him on the second day of Deepavali. Bhudevi requested Lord Krishna that this day be celebrated as one of jubilation. Lord Krishna granted her request and since then the tradition has continued. Bhudevi reconciled herself to the loss of her son as she knew that her son was killed for the welfare of the world. Thus, she set a glowing example of how one has to brush aside one's personal joys and sorrows in the interest of society. After the slaying of Narakaasura, Lord Krishna bathed himself, smearing his body with oil in the early morning of Chaturdashi. That is why it is a custom on Deepavali to get up early in the morning and massage the body with a mixture of oil, flour, and haldi (turmeric) before the daily bath.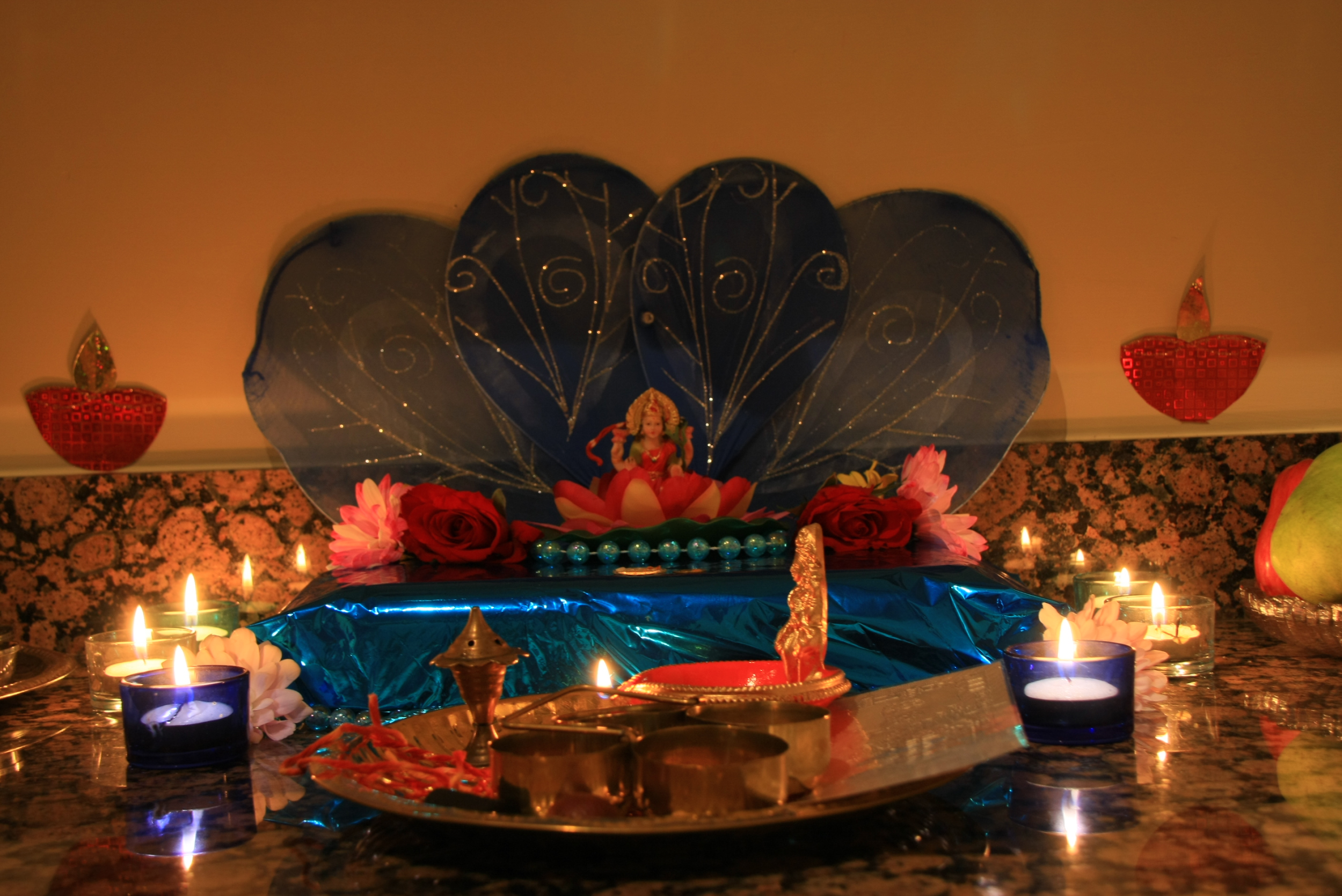 The third day of Deepavali is the new moon day, auspicious for offering prayers and gratitude to the bygone ancestors of the family and invoking their memories and blessings for treading the path of right conduct. This is also the sacred occasion for the worship of Lakshmi, the goddess of Wealth and Prosperity. The business community opens their New Year's account with Her worship. It is believed that Goddess Lakshmi visits everybody's houses. People keep their houses clean and light lamps to welcome Goddess Lakshmi. Lakshmi-Pooja is performed on this very day. It is believed that on this auspicious day, Lord Krishna discarded his body. The next day of Deepavali is Bali-Pratipada. Bali Pratipada, or Padwa, is a symbol of love and devotion between the wife and husband. On this day newly married daughters with their husbands are invited for special meals and given presents. This auspicious day is also considered as the beginning of the new year, according to one Hindu calendar. Therefore, on this day, new ventures are begun, house-warming poojas are performed, and people also may choose to buy gold, silver, or property on this day.  There are some legends associated with this day. It is said that Lord Brahma created the Universe on this day. On this very day, Lord Vishnu, incarnated in the form of a dwarfish Brahmin by name Vamana, punished the demon king Bali. It is also believed that on this day, Lord Rama returned to Ayodhya victorious after killing the demon king Ravana. This is also the day for Govardhana Pooja and Anna Koota (heap of grains), the former signifying the Govardhana episode in Sri Krishna's life and the latter conveying affluence and prosperity.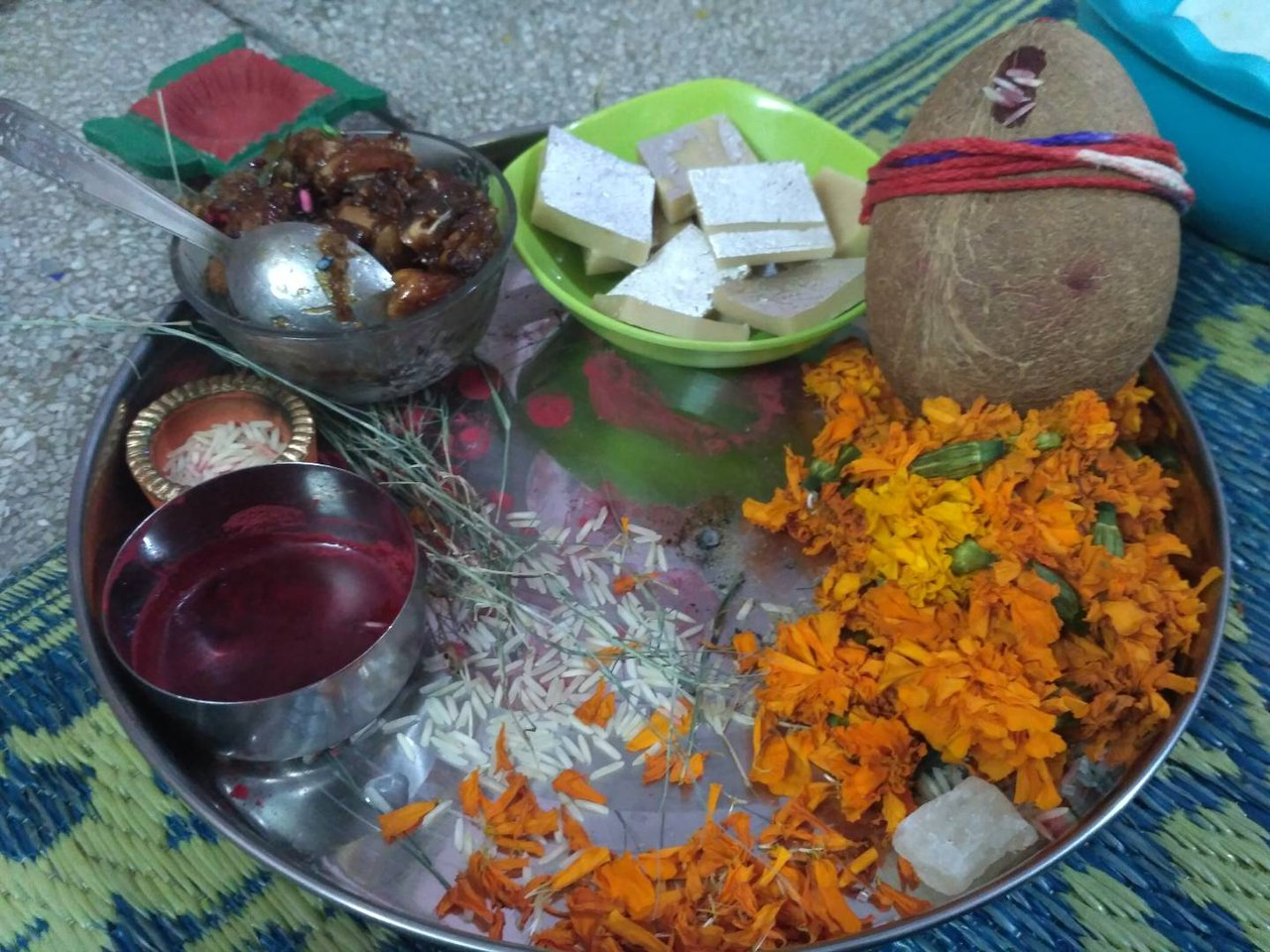 The last day of Deepavali is Bhai-Duj. It is primarily a day of brother and sister. It is a most touching moment for the family members where even distant brothers reach their sisters to strengthen that holy tie. The sister applies tilak and waves aarati to her brother, wishes him a long & healthy life, and offers him sweets with warmth. The brother offers loving presents to the sister. Those who do not have a brother perform a sort of puja to the Moon-God.  
There is one more episode associated with Deepavali which is the great event of Mahaaveera attaining the Eternal Bliss of Nirvaana. The passing into Eternity on the same day of Swami Dayananda Saraswati, that leonine sanyasin who was one of the first to light the torch of Hindu Renaissance during the last century, and of Swami Ramatirtha, who carried the fragrance of the spiritual message of Hindu Dharma to the western world, have brought the spiritual tradition of Deepavali right up to modern times.

Note: Exercise files like Audio, Video or PDF for this resource item will be available if uploaded.