Heart Magnet
Mother is honored as Goddess in Hindu culture. She not only takes care of us but also teaches us very first few lessons of life. Those lessons can be how to walk, how to say simple words, alphabets, number etc. It is our basic dharma (duty) to respect mother just like we say in some of the shlokas. Let us learn how to make a heart magnet that can be presented to her on mother's day.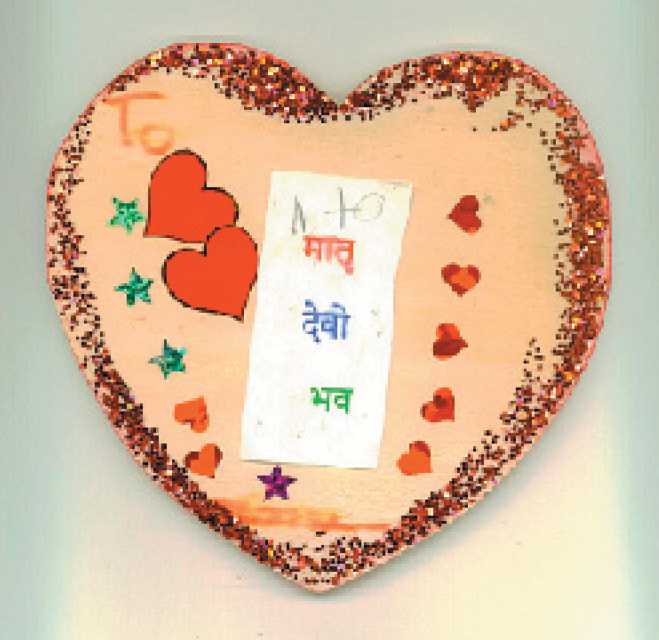 The heart shaped wood piece and the magnet can be bought in pieces

or rolls (which can then be cut into pieces) at any craft store.

Decorate the heart wood with stickers/markers/crayons/glitter etc.

In the center of the heart, write a message – Maatru Devo Bhava – with the

marker or place readymade labels if available.

Put the magnet on the back of the wood and it's set to go on your fridge or any other place in your home.
Note – This can be used even for Father's day. Just change the message to – Pitru Devo Bhava
Note: Exercise files like Audio, Video or PDF for this resource item will be available if uploaded.
Exercise with Fun
Quiz
Liked reading this story? Login with these credentials - parent/Child@123!! and take the quiz.