Hinduism Around The World
Dharma Bee 2020 – Discover Your Hindu Heritage
Week #8, Elementary School
Section 1 – Main Reading
HINDUISM AROUND THE WORLD
There are more than a billion Hindus in the world. That is every 7th person on this Earth is a Hindu. Do they all live in just India and America? No! Hindus are present in over 110 countries across the world.
Hindu presence in the world according to worldpopulationreview.com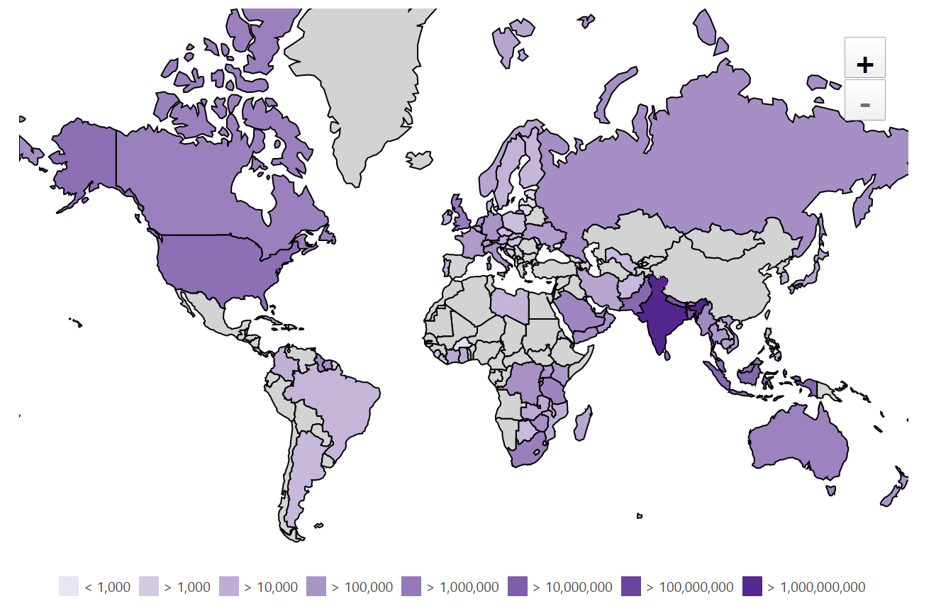 Look at the map above, all the countries in purple have Hindus living there. Let us see some interesting things about Hindus and Hinduism around the world.
 Southeast Asia. Let us start from here.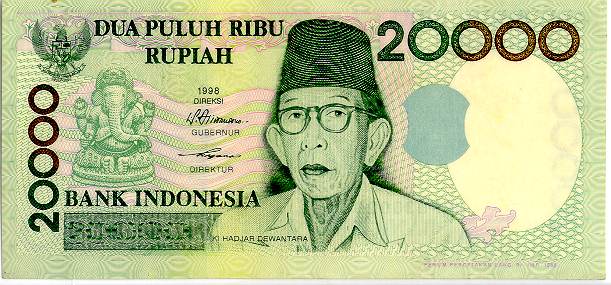 Ganesha on Indonesian currency (year 1998).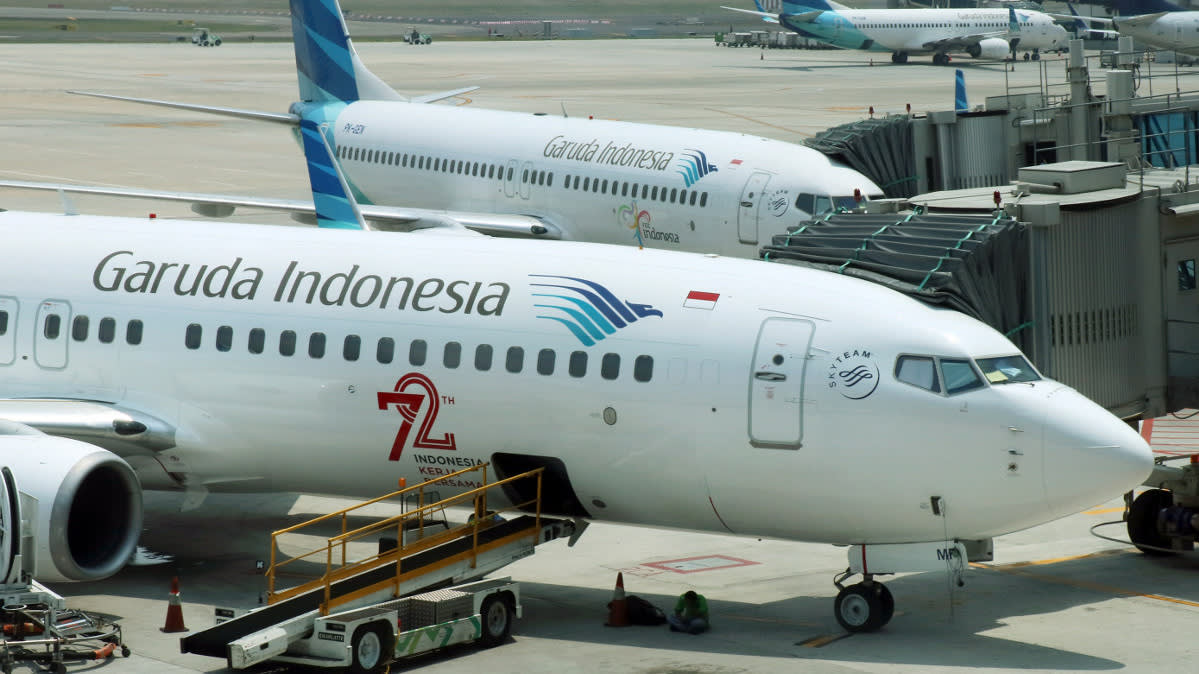 The airlines of Indonesia is called Garuda airlines.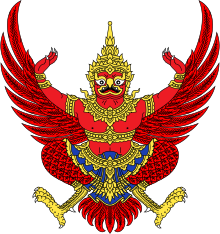 The national emblem of Thailand is The Garuda. The Garuda is depicted on seals, which are used by the King of Thailand and the Government of Thailand to authenticate official documents and as its primary emblem.
The Garuda is the vahana (vehicle) of the god Vishnu (more commonly known in Thailand as Narayana). The Garuda also features in the national emblem of Indonesia and the emblem of the city of Ulaanbaatar (the capital of Mongolia).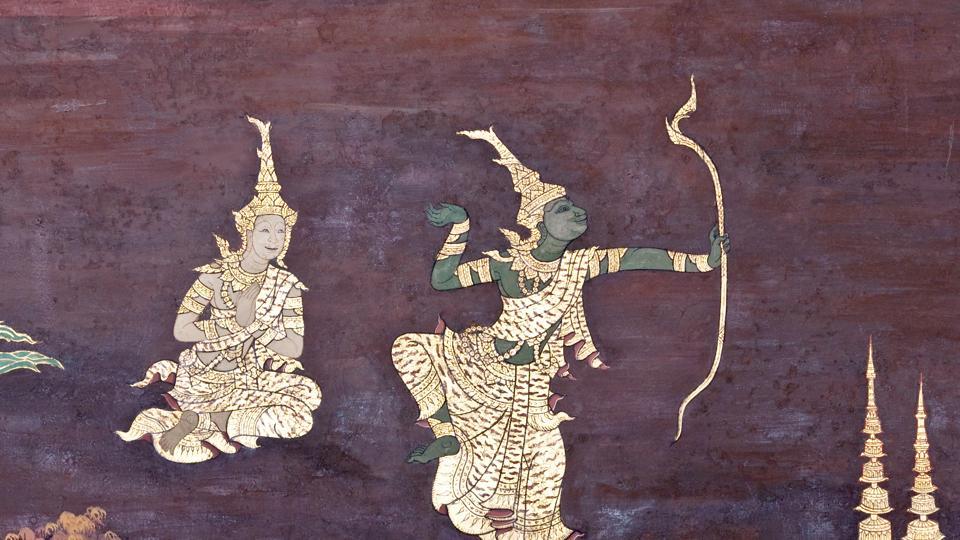 Several Southeast Asian countries such as Thailand and Cambodia have their own versions of Ramayana that might be as old as 2000 years. They even do grand plays on Ramayana.

Samudramanthan scene of Vishnu's Kurma avatara at Bangkok airport, Thailand.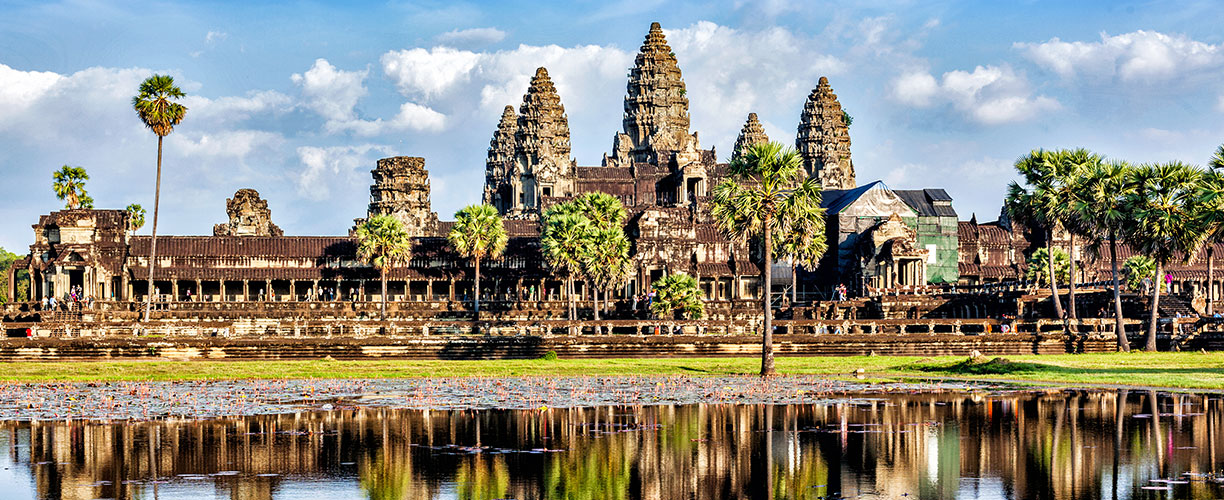 Angkor Wat Temple Complex, Cambodia – Deep in the forests of Cambodia, this Angkor covers more than 400 square kilometers. That is huge! Though just one of hundreds of surviving temples and structures, the massive Angkor Wat is the most famed of all Cambodia's temples—it appears on the nation's flag—and it is revered for good reason. The 12th century "temple-mountain" was built as a spiritual home for the Hindu god Vishnu.
For more visit and watch the video: https://www.nationalgeographic.com/travel/world-heritage/angkor/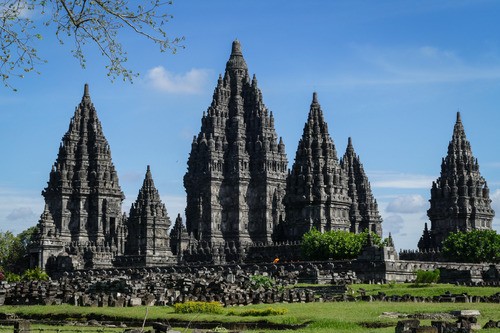 Prambanan Temple, Indonesia – The Hindu temples are decorated with illustrations of Indonesian version of the Ramayana epic which are masterpieces of stone carvings. These are surrounded by hundreds of shrines that have been arranged in three parts showing high levels of stone building technology and architecture from the 8th century AD in Java. With over 500 temples, Prambanan Temple Compounds represents not only an architectural and cultural treasure, but also a standing proof of past religious peaceful cohabitation.
Video of Prambanan Temple, Indonesia
https://www.youtube.com/watch?v=HSNkYzVhJQ0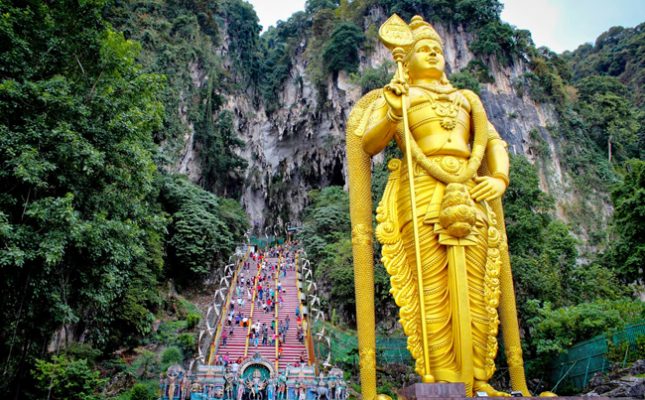 Muruga Cave Temple, Malaysia – Batu Cave Temple and Lord Murugan Statue is one of the most popular Hindu shrines outside India. The temple is dedicated to Lord Murugan and home to tallest statue of Lord Murugan in the world.
2. The West Indies (Guyana, Jamaica, Suriname, and Trinidad & Tobago)
This part of the world is called The West Indies. Let us learn a few things from here.
Many Indians were brought here as servants to work on farms/plantations by the Britishers during the colonial period. These immigrants struggled to keep their culture alive. The building of 'Temple at the Sea' in Trinidad is one example.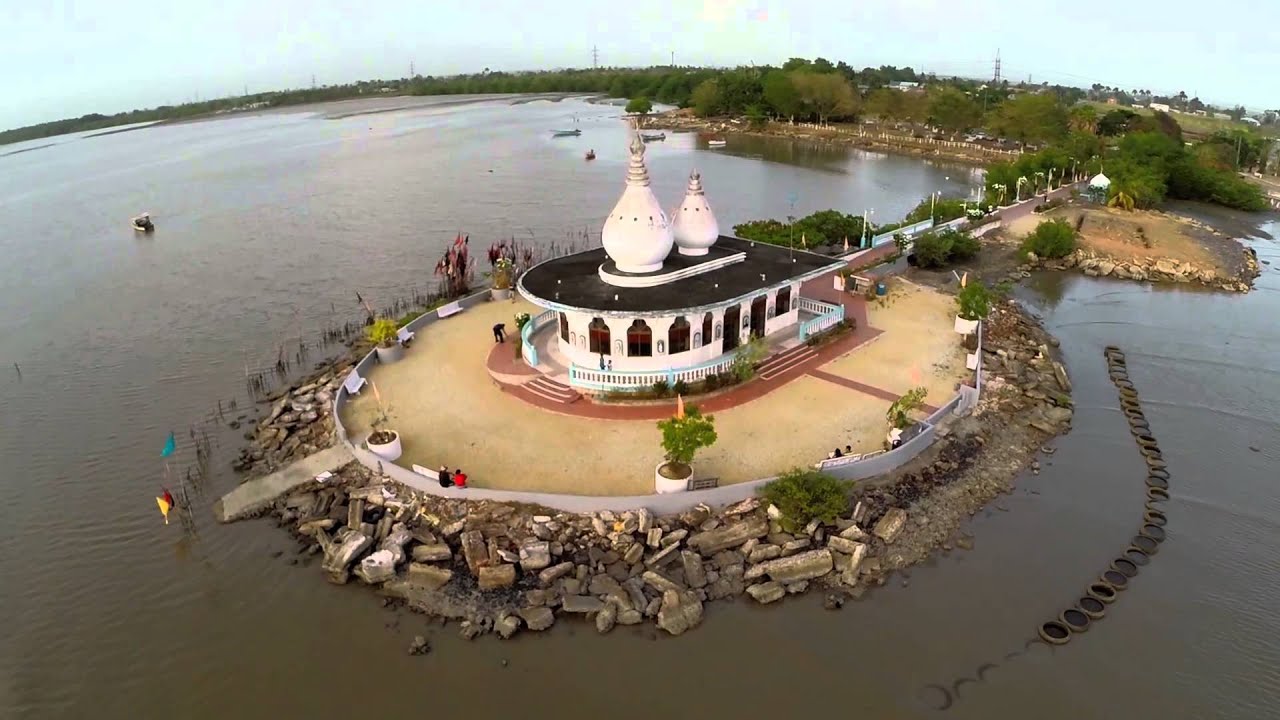 Temple at the Sea – This Hindu Temple at Waterloo in Carapichaima, Trinidad shows one man's love of Hinduism. The Temple was the 25-year attempt of Siewdass Sadhu to construct a worship center at no-man's land – the sea. Sadhu was denied land to build his beloved temple. And so he said that no one owns the sea. Let me build in the sea. And took his struggle offshore, toiling and unloading buckets of dirt into the Gulf in an effort to create artificial land.
This Hindu temple was built through perseverance and strength. The Waterloo Temple, better known as Temple in the Sea, is an octagonal- shaped colorful structure. At the entrance of the temple, stands a statue of its designer Siewdas Sadhu. Flags and statues adorn the temple's perimeter. Before entering, you must remove your shoes because once inside, you are on holy ground. The beauty of reverence is reflected in the well-crafted murtis of Lord Hanuman, Lord Ganesh, Lord Shiva and Mother Durga and flowers adorned around them. The temple was first built in 1947 Sadhu, whose dream was to build a place of worship. That dream was short lived as, five years later, it was destroyed by the government of the time since it was built on State-owned Caroni land. Not discouraged, Sadhu rebuilt the temple – this time in the sea to avoid the further incident. For the next 25 years, Sadhu dedicated himself to completing the temple. On his bicycle and in a leather bag, he carried stone by stone, assembling the base of the temple. In 1994, the government at the time helped finish the temple in commemoration of the 150th anniversary of the coming of Indians to the country.
Few interesting facts:
Today, Hinduism is the second largest religion in Trinidad and Tobago.

Hindus homes tend to have a colored flag in front of their homes.

Diwali is a public holiday.

And it boasts of one of the largest sites of lighting diyas outside of India. One of the best celebrations of Diwali is supposed to be in Trinidad! They set up a place called "Diwali Nagar" that is super grand and brings thousands of people. Next time, plan of visiting there for Deepavali!
Here is a video that takes about it: Watch from (20.00 to 35.00).
'Grand Diwali celebrations in Trinadad – TV9' by TV9 Telugu
https://www.youtube.com/watch?v=Lc_mLrKgtPg
One more 2 min video – 'Divali in Felicity, Trinidad'
https://www.youtube.com/watch?v=ZiL4RlsdHOc0
3. Other countries
Hindus are in more than 110 countries around the world. It is currently the third-largest religion worldwide with approximately 1.15 billion Hindus around the world. Hinduism is the dominant religion in India, Nepal, and Mauritius and has significant populations in the Caribbean, Southeast Asia, North America, South America and other places around the world.
Here is a source with some popular Hindu temples around the world:
http://www.walkthroughindia.com/around-the-world/top-25-famous-hindu-temples-outside-india/
4. United States of America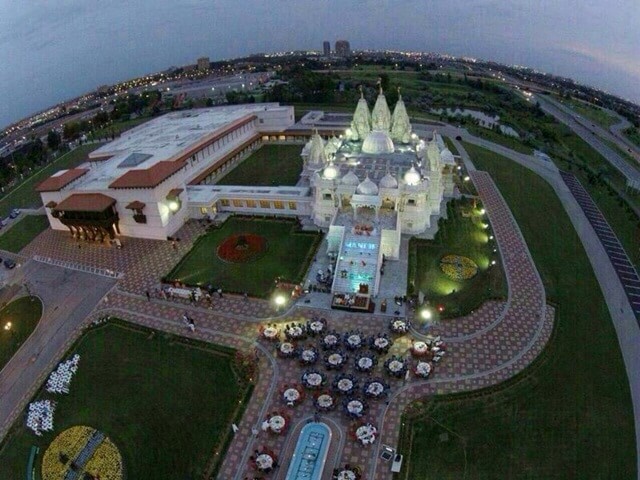 In the US, there are more than 2 million Hindus.
There are so many temples across the country. Many of you must have visited at least one.
One of the largest temples in US is in New Jersey called Akshardham. This temple has very beautiful sculptures inside and out. The main murthi is of Swaminarayan. And different shrines hold other murtis, including Radha & Krishna, Shiva & Parvati, Sita & Ram, Hanuman, and Ganapati.
Watch the video here: BAPS Swaminarayan Akshardham New Jersey Robinsville
https://www.youtube.com/watch?v=bSn_pHbteuk
Here are some more popular temples in US: https://vedicfeed.com/most-popular-hindu-temples-in-usa/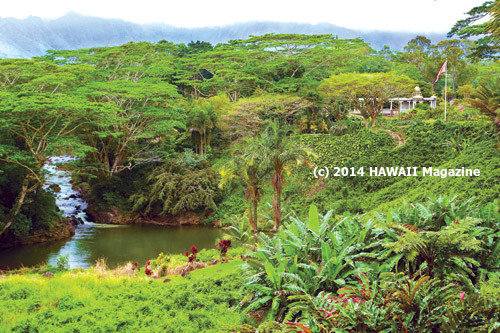 There are also many big ashrams right here in the US from California in the west to Pennsylvania, New York, D.C. and Florida. Here is one such place in probably the most attractive tourist destination – Hawaii! Watch this video about the Kauai's Hindu Monastery. https://www.himalayanacademy.com/view/introduction-to-the-monastery
Hindu festivals, especially Diwali are becoming popular. Diwali is celebrated in the White House.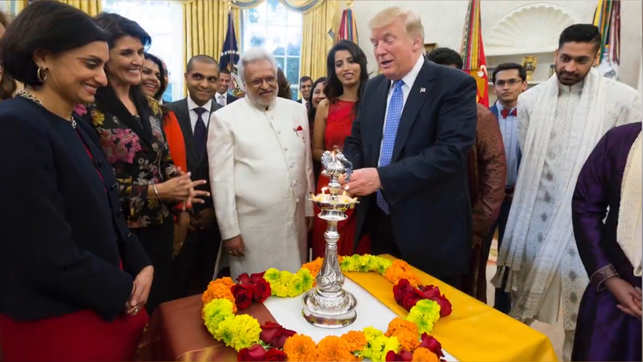 Holi in Utah is just spectacular! Watch this – "Go Inside Holi, The 'Festival of Colors' – Uniquely Utah"
https://www.youtube.com/watch?v=8AVi8WxZzJQ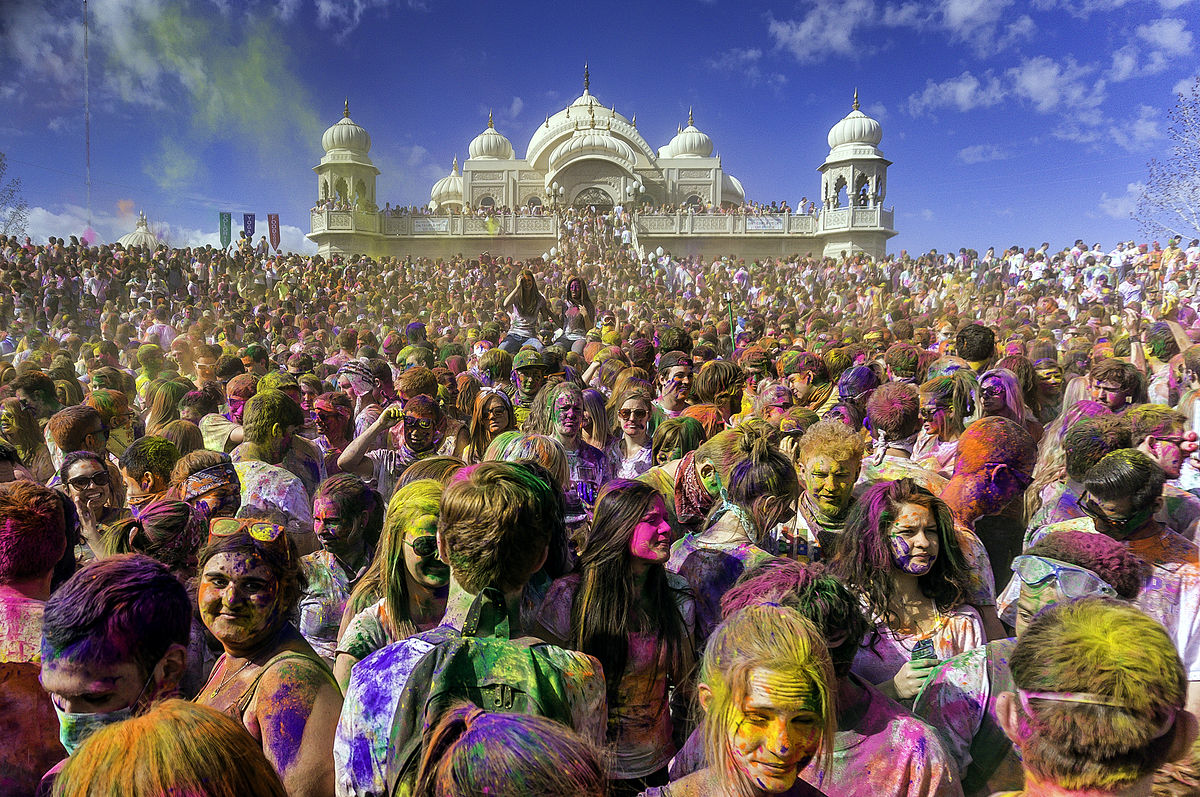 There are many bhajan/kirtan devotional singing groups, especially by Americans who have adopted Hindu dharma that conduct various concerts.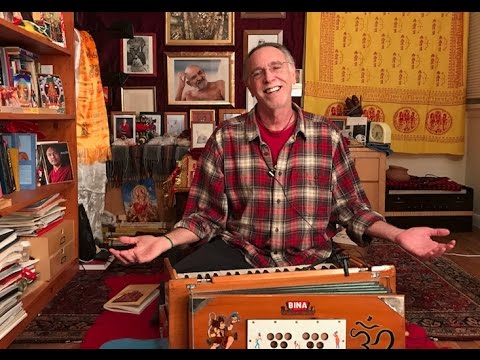 Section 3 – Take Away
Take Away for this week:
Hindu Dharma has spread to various parts of the world in several waves.

Hindus are present in more than 110 countries around the world.

The influence of Hindus ideas and thoughts can be seen in various parts of the world
Explore:
EXPLORE: Can you find an ashram near you and visit one?

EXPLORE: After going through this week's chapter, what do you feel about Hinduism in USA? Across the world?

THINK: After exploring through various chapters these past few weeks, can you explain some of the things you learnt to your friends? To your teachers? If someone asks you a question?

THINK: What more would you like to learn about in Hinduism?