Trishul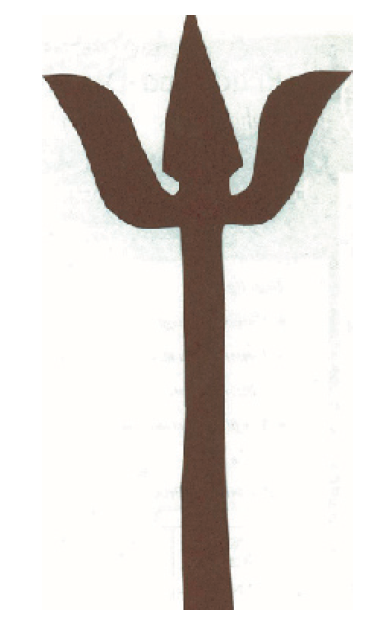 Most of the Hindu Gods and Goddesses carry weapons with them. They use their weapons for good. Lord Shiva also carries weapons. Trishul (trident) is a favorite of him. Let us learn how make a simple trishul on a construction paper.
a) Draw a trishul shape figure (see below picture) onto the construction paper.
b) Cut this shape and decorate it using your imagination. You can use foil, stickers, markers to decorate it. For a sturdier trishul, you can stick the trishul-shape on a cardboard and cut it out to trishul shape and decorate it.
Note: Exercise files like Audio, Video or PDF for this resource item will be available if uploaded.
Exercise with Fun
Quiz
Liked reading this story? Login with these credentials - parent/[email protected]!! and take the quiz.