Paritraanaaya Saadhunaam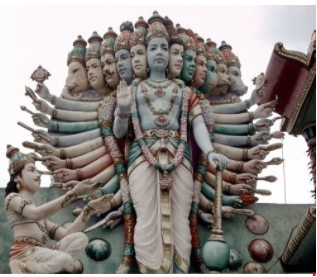 परित्राणाय साधूनां
विनाशाय च दुष्कृताम् ।
धर्म संस्थापनार्थाय
सम्भवामि युगे युगे
paritrāṇāya sādhūnāṁ
vināśāya ca duṣkr̥tām ।
dharmasaṁsthāpanārthāya
sambhavāmi yugē yugē

This shloka is from Bhagavad Gita, Chapter 4, Verse 8.
This was said by Bhagwan Sri Krishna to Arjuna.
Meaning:
For the protection of the virtuous, for the annihilation of the miscreants, and for reestablishing Dharma (righteousness) on a firm footing. I make Myself appear from age to age.
Note: Exercise files like Audio, Video or PDF for this resource item will be available if uploaded.