Dharma Bee 2020 – A brief report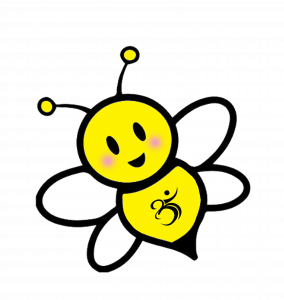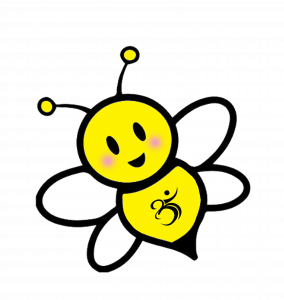 Hindu Swayamsevak Sangh's Balagokulam conducted a nation-wide contest – Dharma Bee – from February to August 2020. Total 4,654 children participated in this contest from various states of the US. This year's theme was "Discover Your Hindu Heritage" that covered various aspects of Hindu Dharma and gave a glimpse of the vast heritage to the participants. Topics included, origin of Hindu Dharma, Puja, Festivals, Symbols, Scriptures, Yoga, Gods and Goddesses, Hindu Values and Concepts such as Vasudhaiva Kutumbakam and Karma, amongst others.
About 300 volunteers were trained throughout the nation to conduct Dharma Bee classes. Our teachers did a lot of self-study to keep up with children's questions! They also brought in various teaching aids such as drawings, posters, murtis, craft ideas, projects, and books to reiterate the learnings from Dharma Bee syllabus.
Dharma Bee was conducted amongst various age groups of children – elementary school kids in two age groups (grades K-2 and 3-5), middle school kids (grades 6-8) and also high school children in some places (grades 9-12). The classes were conducted keeping individual attention and effective teaching in mind. Children and parents were equally excited.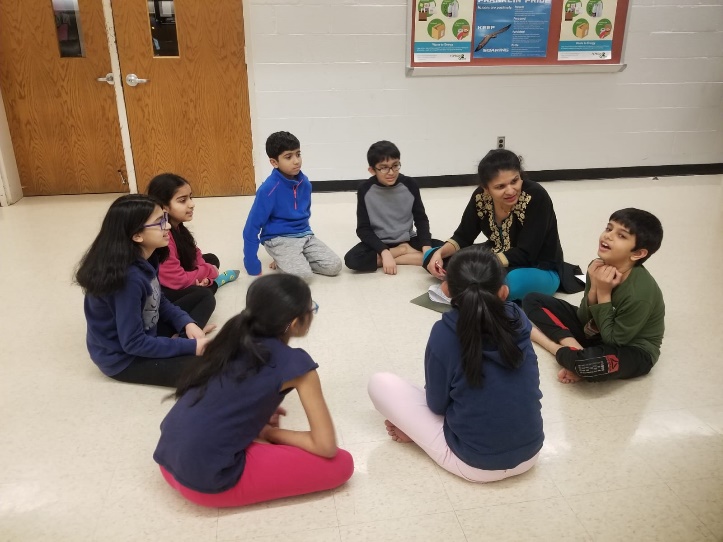 Dharma Bee classes in Ramkrishna Shakha, Chantilly VA
Dharma Bee launched in February and within a month, the world was grappled by the COVID pandemic. Despite the COVID situation, many of the shakhas continued with Dharma Bee sessions by immediately switching to online format. Shakhas came up with very creative ways to conduct the online sessions and engage them through various quizzes and projects. Online contests at local level were also held successfully.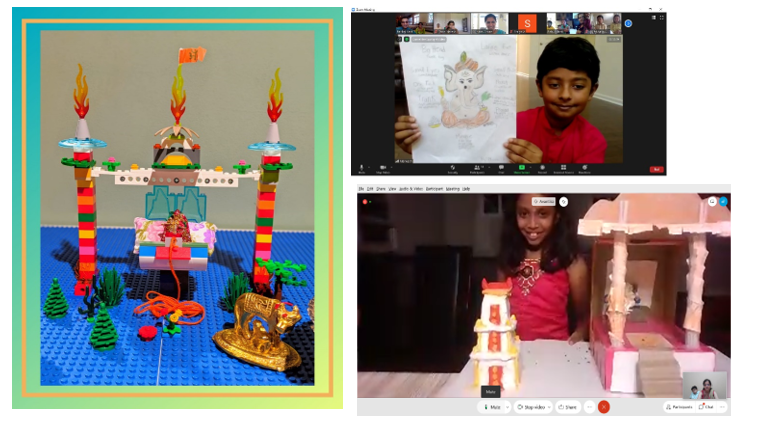 To conclude the event, the participants and winners were given certificates and medals. Some places called it a 'Vedic graduation' event. Dharma Bee coordinators from shakhas performed tilak and aarati for the participants and awarded them with medals and/or certificates.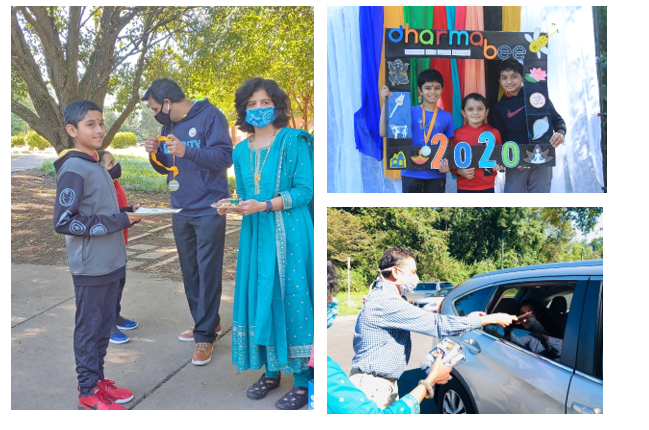 Dharma Bee has connected many new families to shakha and instilled a spark in children's minds to learn more about Hindu Dharma.