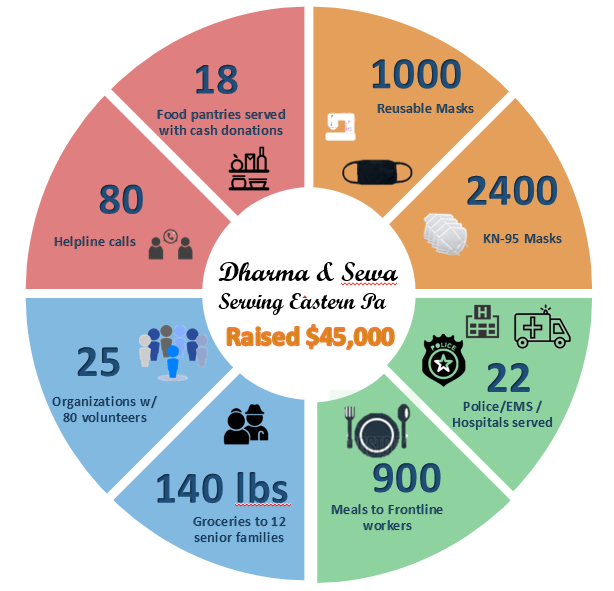 In the Penn East Vibhag, HSS and Sewa partnered with 23 other organizations to form a tem working on Covid-19 Relief. A quick summary of our work can be found in this Infographic. As a part of this campaign, we made a donation of $4,000 to Methacton School District Education Foundation for supporting the backpack program. This program provides food to about 800 students with economic hardship. Attached videos show the 6abc News coverage of this event. This news was covered two times during the Action News segment on 6ABC Philadelphia channel on Thursday,
HSS partnered with Sewa International for COVID-19 relief effort. Volunteers are going above and beyond during these times of need. Following are some of the achievements as of last month across USA: 2500+ Volunteers engaged in COVID-19 Relief Collaborated with 800+ Organizations 60+ Plasma Donors 150+ International Students Supported 600+ Food deliveries 50+ Physicians and Attorneys 50+ Family Services 67 Webinars 75,000+ Viewers 30,000+ N95, K95 Masks distributed 16,000+ Home made masks distributed 152+ Gallons of hand sanitizers distributed 4500+ Hot meals $80,000 donated food pantries for needy.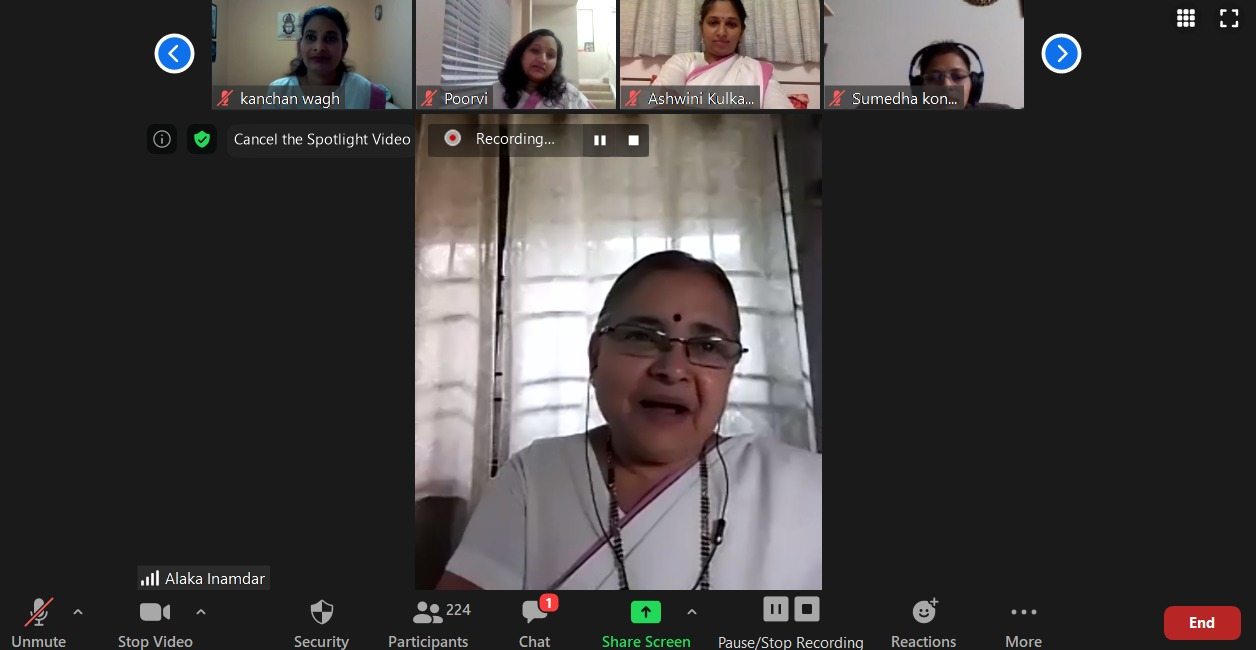 Lorem Ipsn gravida nibh vel velit auctor aliquet.Aenean sollicitudin, lorem quis bibendum auci elit consequat ipsutis sem nibh id elit. Duis sed odio sit amet nibh vulputate cursus a sit amet mauris. Morbi accumsan ipsum velit. Nam nec tellus a odio tincidunt auctor a ornare odio. Sed non mauris vitae erat consequat auctor eu in elit. Class aptent taciti sociosquad litora torquent per conubia nostra, per inceptos himenaeos. Mauris in erat justo. Nullam ac urna eu felis dapibus condimentum sit amet a augue.