Covid Relief Sewa
In the Penn East Vibhag, HSS and Sewa partnered with 23 other organizations to form a tem working on Covid-19 Relief. A quick summary of our work can be found in this Infographic.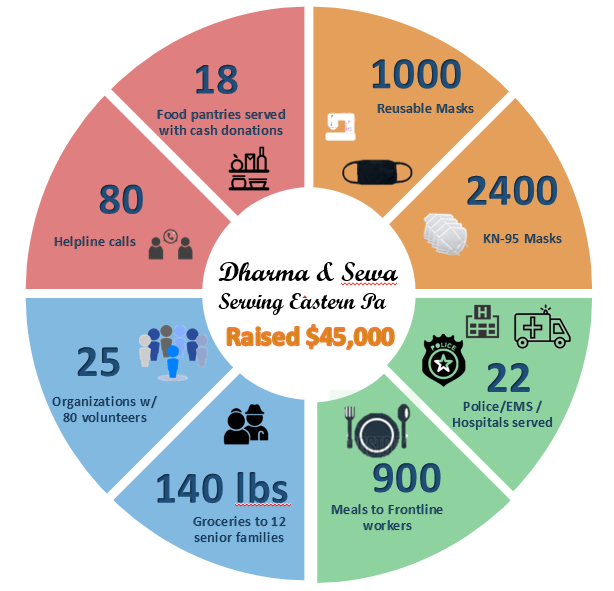 As a part of this campaign, we made a donation of $4,000 to Methacton School District Education Foundation for supporting the backpack program. This program provides food to about 800 students with economic hardship.
Attached videos show the 6abc News coverage of this event. This news was covered two times during the Action News segment on 6ABC Philadelphia channel on Thursday, July 9, 2020. One page PDF report is also attached to this email.